HCD Launches Hybrid Method to Enhance CX
HCD Launches Hybrid Method to Enhance CX
New Jersey-based HCD Research has launched a new service called HCD Brand Harmony, combining neuroscience, and traditional MR methods to integrate clients' brand, marketing and product experience and help create 'seamless, cohesive consumer experiences'.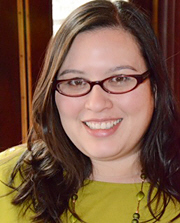 HCD launched a User Experience division in September 2016 and a consumer neuroscience business a year ago. In June, the company added a new service using neuroscience to help advertisers avoid the damage which occurs when actual user experience of products or services does not match campaign promises. 

The latest new product promises marketing and product development teams confidence that their 'Product and Promise' are consistent. Brand Harmony was developed in conjunction with the firm's academic advisors and has already been used with major brands during 2018, the firm says. 

Dr. Michelle Niedziela (pictured), VP Innovation & Research at HCD says the new approach 'allows marketers and product developers to create cross-functional synergy for brand-message-product harmony. Matching the emotions elicited through advertising to the product perceptions increases consumer satisfaction, and ultimately, product and brand success in market'. 

Web site: www.hcdi.net .