Important changes in NMSBA membership model and structure
NMSBA Announces the Biggest Change Since 2012
The Neuromarketing Science & Business Association, the NMSBA, will celebrate its sixth anniversary on February 2nd, 2018. After the excitement of founding a new professional body, our organization faces its next steps:

1. further shaping an institute focused on education,
2. building a strong network between science and business and
3. being a hub where people can find information about neuromarketing
 
Building on Our Competencies
At the NMSBA, our team consists of hands-on people with a passion for community building, event planning and knowledge sharing. This will always remain. During the past six years, we saw a motivated and knowledgeable group of supporters join our community. As the community exists and continues to grow because of our varied membership, we will formalize and strengthen the diversity (vendors, client-side, and academia) within our organizational structure.
 
New Structure: Flip the Association
We call our new structure "Flip the Association". This makes the community the main stakeholder of the organization's direction. Forming interest groups (online, retail, media, branding, etc.) that are headed by separate councils with expert members will help us embed diversity deeper in our organization's structure. The councils will choose one representative to sit on the NMSBA Advisory Board. Gone are the days of local chapters and local representatives. Say hello to a more unified NMSBA. If you wish to be part of the new structure, join the official NMSBA member meeting where the councils will be formed on March 7, in Singapore (appendix to the Neuromarketing World Forum).
 
New Website: A Focus on Learning, Meeting & Buying
Our new website will sit firmly on our three pillars: learning, meeting and buying. Important neuromarketing books meetings and the company directory receive a prominent space. Not only that, the company directory will be easier to search, and the overall site will have a more approachable look and feel. The new website will be launched in Q1 of 2018.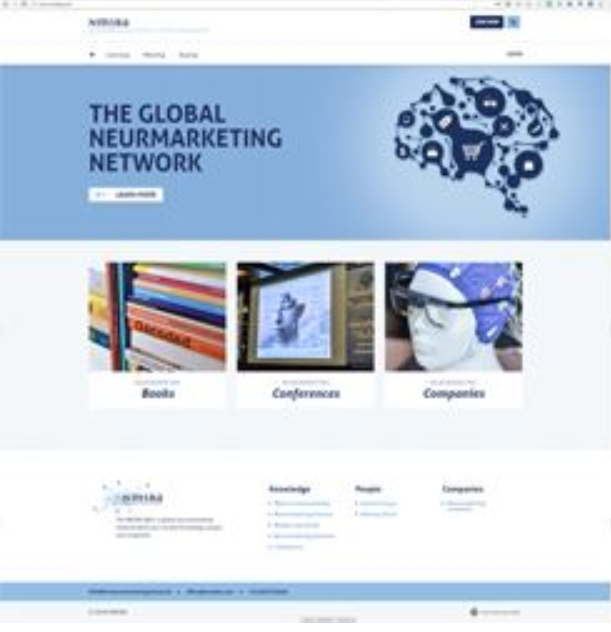 One Renewal Date: 1 February
To improve our service level and in the interest of clarity, the renewal date for all NMSBA members will become February 1. New members will pay an amount in proportion to the first year of membership, depending on the remaining months until February 1. Existing members will receive a personal transition offer on January 15.
 
Exit Free Membership
Enter an improved membership offer
"The brain likes it easy" - however, our membership model was anything but easy. So we changed it a bit, to bring more equality to the membership offer.

The new model makes a distinction between individual and company memberships. Our company membership offers a differentiation between companies interested in applying neuromarketing insights and/or buying neuromarketing services (client-side) andcompanies that sell neuromarketing services (vendors). Vendor members (plan 'corporate + promotion') benefits from promotional perks, such as a listing in the company directory. All members receive the same publications including INsightsand the Neuromarketing Yearbook.
 
Students & Academia
Students and academia get a significant break on personal membership; a 70% discount for students, a 40% discount for academia. Free membership is closed, but personal membership is now improved: offered at an attractive €129 + tax for INsights AND yearbook.
 
Transition for Existing Members
Existing will receive a personal transition offer from their current membership plan to the new membership, to align with the new renewal date and plans. This offer will be sent per e-mail to the NMSBA members next Monday. These offers are reviewed on an individual basis. Even so, existing members may decline the offer and continue under the conditions of their former membership until their original renewal date.

More info about membership types »
 
A Giant Leap
The NMSBA board and NMSBA staff are convinced that the above steps will help take our organization to the next level. Give us a giant leap ahead for shaping the neuromarketing industry into an international network of professionals. We thank you for your attention and welcome any questions, remarks or comments you may have.
 
Join the NMSBA!